National Large Solar Telescope Ladakh
Ladakh has obtained a National Large Solar Telescope Ladakh. The Committee of members is of different political parties. Allocations of Legislative Standing Committee on Science and Technology, environment and forest were on a 4 days visit to Leh from 27 May to 29 May and various issues were highlighted. Mr. Ashwani Kumar, Chairman stated that Ladakhs budget is mostly reliant on army and tourism and they requisite to be an implement for safety of surroundings and not for the destruction.
Ladakh weather is very cold and freezing there should be stability between nature and ecology of Ladakh said by the chairman. The influence of tourism on agriculture and livestock has also been considered. The management has made a main offer for National Large Solar Telescope Ladakh worth of Rs. 400 crores at Hanle. There are various precautions taken by the Deputy Commissioner of Leh that the solid leftover should not be thrown or burnt in open.
Uses of National Large Solar Telescope Ladakh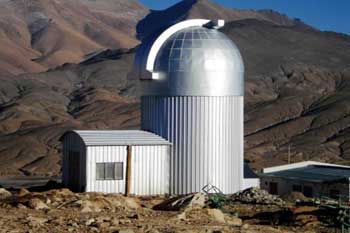 National Large Optical Telescope also would be installed in Ladakh by 2022 that is upto 8 to 10 meters and it costs around Rs. 600 Crores. There are increasing number of cases of cancer in Leh higher authorities have decided to inquire to TATA Medical Centre in Mumbai and Indian Council of Medical Research at New Delhi to corporate with the management of Jammu and Kashmir and find reasons and ways to prevent it. Mr. Ashwani Kumar also initiated the district administration to remove open garbage from the road and junkyard in other place so that pollution is less. There should be stability among nature, coordination and biology of Ladakh as stated by Ashwani. Ladakh has a large pool of plants with medicinal and scented values that needs to be commercialized and people can originate big amount of income from natural resources. During the press conference the allocations were Paul Manoj Pandian, Mr. Bhupinder Singh, Mr. Bimla Kashyab, M.K. Khan and district officers of Leh.